We offer a complete training program based on three successive levels of Wildlife Risk Management and Control.
The first and most important of the three is environmental management, which allows for effective long-term action.
The second concerns scare tactics.
The third concerns with methods of capture and, ultimately, the use of a weapon.
An area of 4 hectares on the 15 ha of the Centre has been specially designed to reproduce a typical airport environment and highlight attractive sources for animals.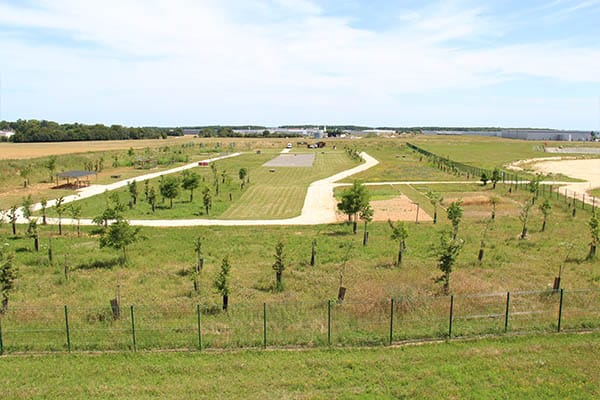 A traced path allows you to move around the area, carry out surveillance and deploy the appropriate means for intervention exercises
There are over 300 tree species, divided into 20 different species groups that can be considered airport characteristics.
18 cultivated plots have been designed and are maintained throughout the year.
Our plant species are perennial.
LOCATING AND IDENTIFYING ANIMAL TRACKS